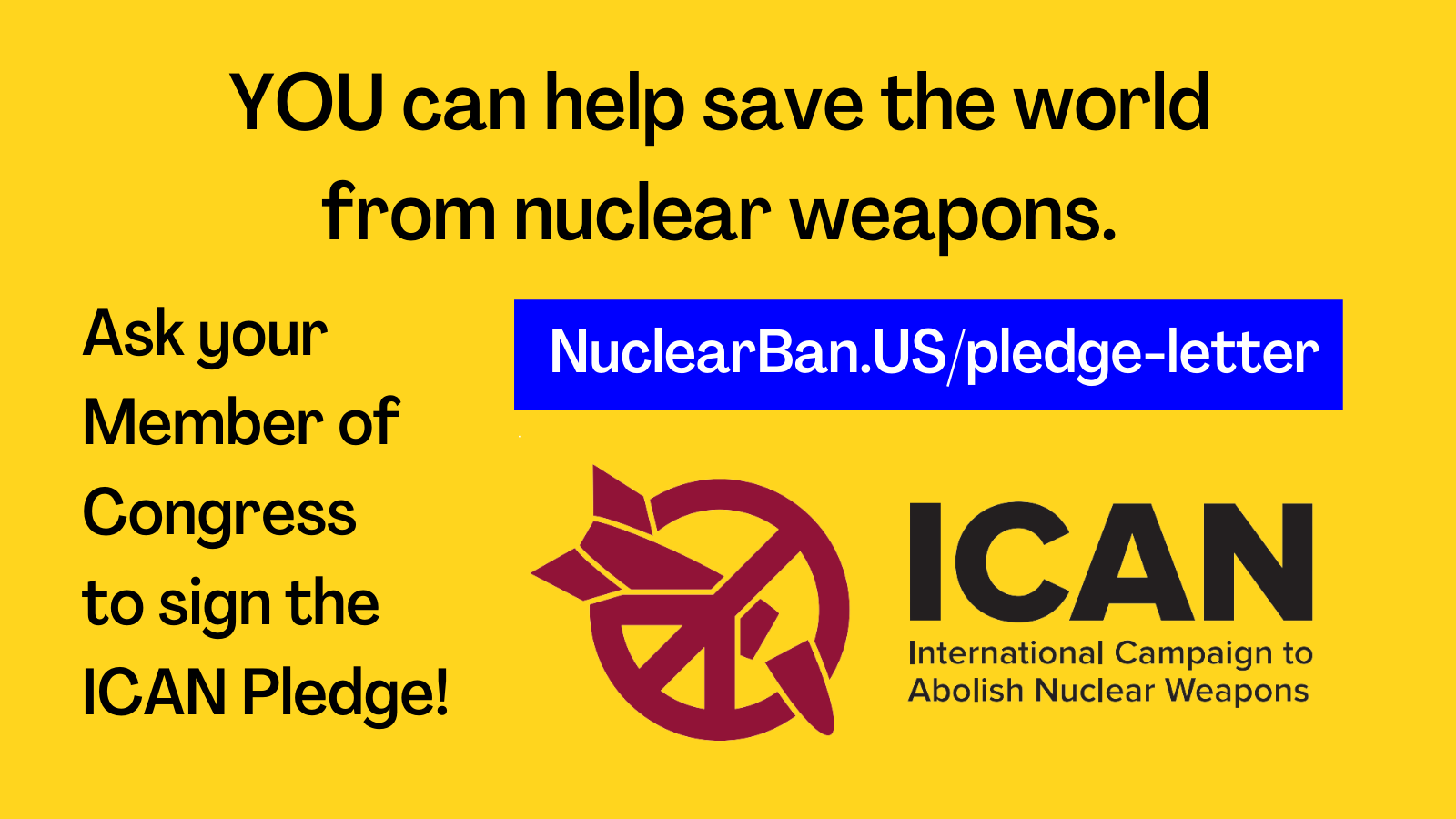 Members of Congress need to hear from their own constituents that they should act now to end the threat from nuclear weapons before it's too late. Please help us collect more signatures from congress for the ICAN Legislative Pledge. The ICAN Pledge is a commitment to support the signing, ratification and implementation of the Treaty on the Prohibition of Nuclear Weapons in their respective countries. More than 1,600 elected officials from other nuclear-armed and nuclear-reliant countries have so far signed this pledge, including over 250 in Italy, 200 in Germany, 200 in Australia and many more in other NATO countries and close allies of the United States. And yet, in the US Congress we so far have only 10 signatories. We can do much better than this. There are nearly 100 members of the Congressional Progressive Caucus, and every one of them should be signing this Pledge.
Join us on April 24th, 2021, for a zoom event focusing on how to collect signatures for this pledge, what can we learn from the Pledge campaigns in other countries, and how we can support each other in persisting with this effort until we achieve our goal. As a world, we face multiple challenges and major crises which threaten the future of human civilization and even of life on this planet. This is one of those existential threats that has been ignored for too long. The time has come to address it, and the world is rising up to demand the elimination of nuclear weapons before they eliminate us.
For more information about the ICAN Pledge and how to write to your Member of Congress, please visit www.nuclearban.us/icanpledge.