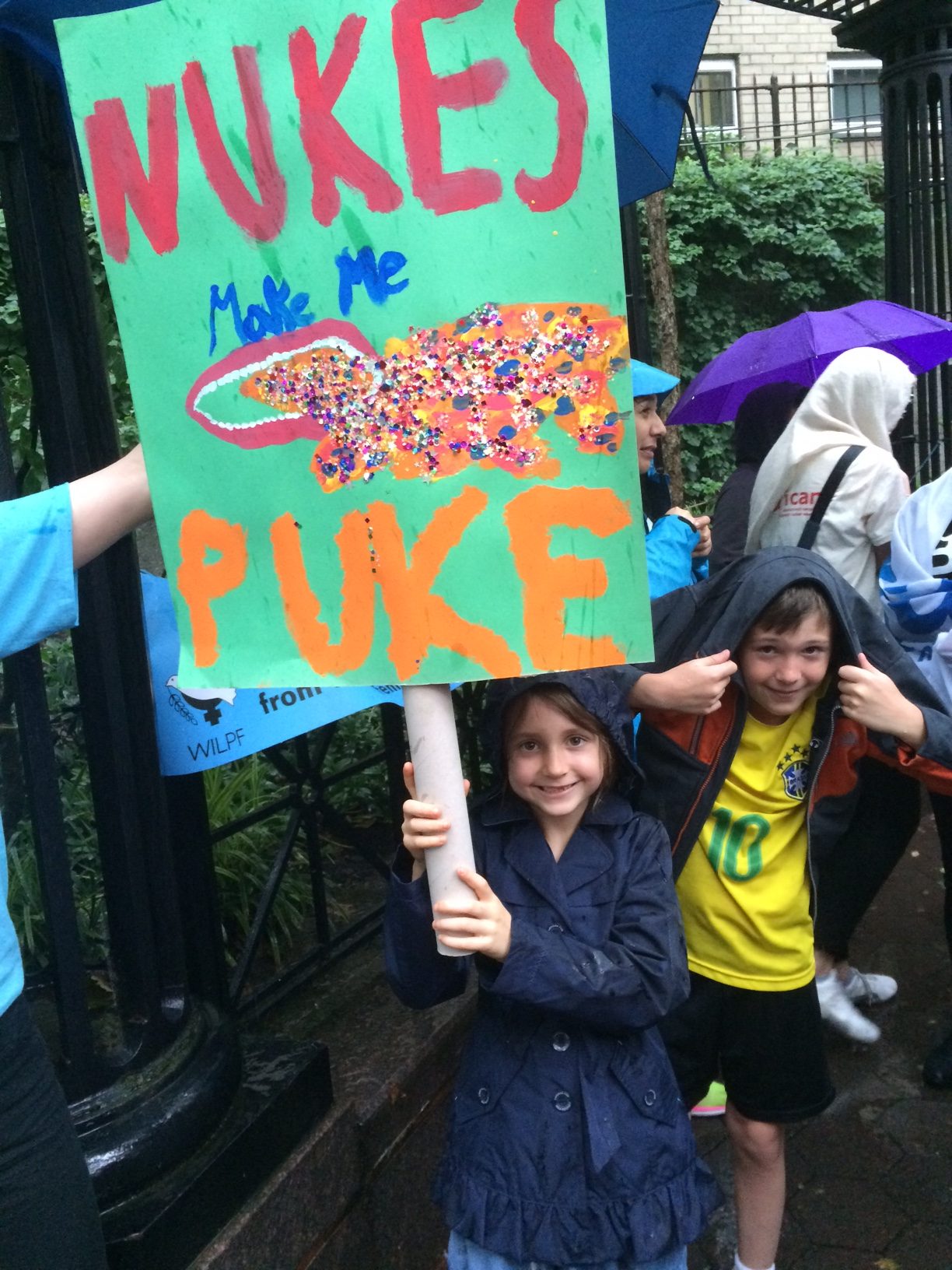 Who We Are
This campaign is a project of The Resistance Center for Peace and Justice in Northampton, Mass. Jeff Napolitano is Executive Director of the Resistance Center, and Board members Vicki Elson and Sabine Merz are assigned to this campaign. Together with Timmon Wallis, these four serve as a Core Team for the campaign at present.
Our Advisory Board includes the legendary Quaker peace activist, Frances Crowe, former National Coordinator of the Nuclear Freeze Campaign, Randy Kehler, Lois Barber, a founder of several organizations, including Earth Action, 2020 Vision, Alliance for Renewable Energy and the World Future Council, Chuck Johnson, Director of Nuclear Programs for IPPNW, and former Executive Director of Nuclear Free America, a Baltimore-based clearinghouse for over 200 Nuclear Free Zones across the United States and international lawyer and activist, Alice Slater, who serves on the Coordinating Committee of World Beyond War and is the UN NGO Representative of the Nuclear Age Peace Foundation.
As a campaign, we aim to be open, inclusive, cooperative, creative, enthusiastic, joyful, democratic, transparent and accountable. We celebrate our differences and encourage fresh thinking to find new ways to solve a 70-year-old problem.
Our Vision
We are working for the total elimination of all nuclear weapons from the face of the earth. The 2017 Treaty on the Prohibition of Nuclear Weapons ('Nuclear Ban Treaty') makes these weapons illegal and unacceptable to the rest of the world.
Our Mission
Our mission is to contribute to the total elimination of nuclear weapons by getting the US to sign, ratify and implement the Nuclear Ban Treaty.
Our Goals
In order to get the United States to join the Nuclear Ban Treaty, our goals are:
To put moral, legal, economic and public relations pressure on the companies involved in the nuclear weapons industry so that they lobby the government to sign the Nuclear Ban Treaty.
To put the Nuclear Ban Treaty on the political agenda to the extent that politicians cannot ignore it and see support for the Treaty as a vote-winner.
To build a popular movement across the country that demands adherence to the Nuclear Ban Treaty in every possible sphere and entity.
NuclearBan.US: Treaty Compliance Campaign
c/0 The Resistance Center for Peace and Justice
2 Conz Street, Northampton, MA 01060
NuclearBan.US is a partner of ICAN - The International Campaign to Abolish Nuclear Weapons
OUR STRATEGY
In order to achieve our goals, we are campaigning to get cities, states, schools, colleges, businesses, faith communities, individuals and other organizations to commit themselves to the Nuclear Ban Treaty - much as they are doing in relation to the Paris Climate Accords...
Next Steps...
Join the campaign! Sign up here...