Board
Trudy Knowles, NuclearBan.US Board President
Maxine Schmidt, NuclearBan.US Clerk
Nick Cantrell, NuclearBan.US Treasurer
Advisors
Our Advisory Board includes the former National Coordinator of the Nuclear Freeze Campaign, Randy Kehler, Lois Barber, a founder of several organizations, including Earth Action, 2020 Vision, Alliance for Renewable Energy and the World Future Council, and international lawyer and activist, Alice Slater, who serves on the Coordinating Committee of World Beyond War and is the UN NGO Representative of the Nuclear Age Peace Foundation.
Staff
Timmon Milne Wallis, Co-Founder and Executive Director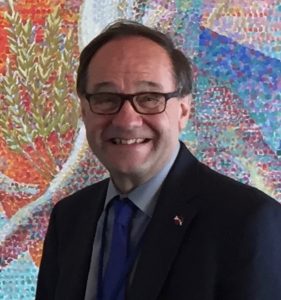 Timmon Milne Wallis is the Executive Director of NuclearBan.US. He holds a PhD in Peace Studies from Bradford University.  He has served as executive director of Nonviolent Peaceforce, and he has directed peace-building projects in Colombia, Guatemala, Mexico, Northern Ireland, Kosovo, Georgia, Myanmar, Chechnya, Croatia, Sri Lanka, Philippines, and South Sudan.
He has also served as editor of Peace News, as director of the National Peace Council (UK), as international secretary of Peace Brigades International, as training manager for International Alert, and as programme manager for Quakers in Britain.  He was the founder and director of Peaceworkers UK.
His book, Disarming the Nuclear Argument: The Truth About Nuclear Weapons, analyzes the cost, accident risk, and legality of nuclear weapons, and the absurdity of the whole concept of perpetuating nuclear weapons as "deterrence."  The book played a role in the successful July 2017 United Nations negotiations for a Nuclear Ban Treaty, and it is a handbook for those seeking a safer, saner world.
Vicki Elson, Co-Founder and Creative Director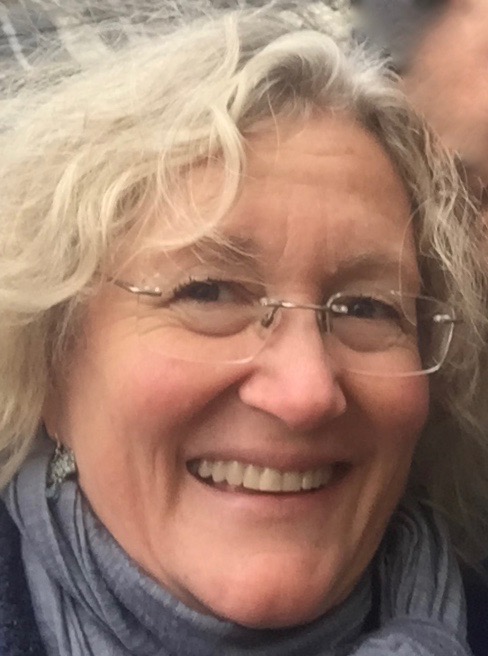 Vicki Elson is the co-founder of NuclearBan.US and serves as the Creative Director.  She is also the Executive Director of TreatyAwareness.US. For 35 years, Vicki has worked as a childbirth educator, filmmaker, and labor support "doula."   She is also a chapter leader of Represent.US, fighting Big Money in politics – the most egregious example of which is the existence of nuclear weapons, making profits for a few while threatening existence for everyone. In July 2017, she had a life-changing opportunity to witness the U.N. negotiations for the Treaty on the Prohibition of Nuclear Weapons, and she watched the roomful of ambassadors break all their own rules (no clapping, no hugging) when the Treaty was agreed. Now she's spreading the message of total abolition to communities across the USA.  She thinks that's an even more important way to help babies and families to live happy, healthy lives.  She also writes little songs to inspire citizen action.
Kathleen Hamill, General Counsel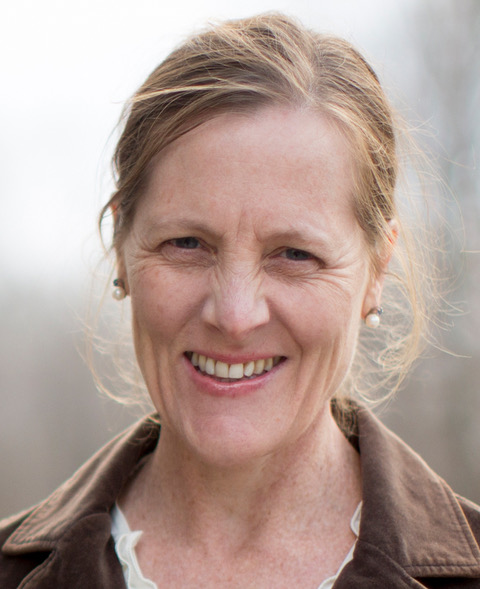 Kathleen Hamill is a human rights lawyer and advocate.  She currently co-chairs the working group on the Treaty on the Prohibition of Nuclear Weapons with Massachusetts Peace Action Network.  Hamill has taught courses on international law at the graduate level including International Human Rights Law, Current Issues in Human Rights, Human Rights and Business, and Human Rights in the Arab Region at The Fletcher School of Law and Diplomacy at Tufts University (2002-2018).  She has authored research reports, policy briefs, and book chapters.  As an affiliate of the FXB Center for Health and Human Rights at the Harvard School of Public Health, Hamill also participated in conferences, panel discussions, and expert meetings including The World Humanitarian Summit in Istanbul (2016), The Global Conflict Medicine Congress in Beirut (2017), International Law Symposium at the University of Virginia Law School (2019).  She holds a Juris Doctorate from Boston College Law School, a Master of Arts in Law and Diplomacy from the Fletcher School, and a BA from Brown University.
Emma Pike, Massachusetts Advocacy Coordinator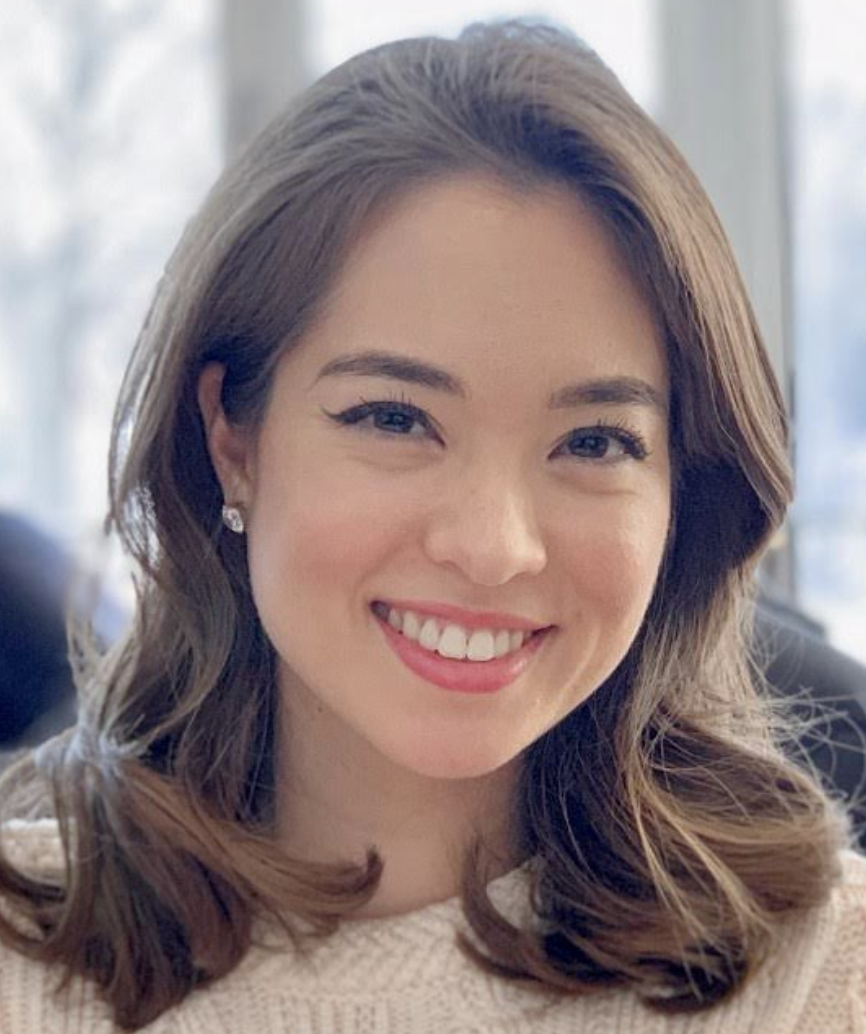 Emma's passion for nuclear disarmament was born over a decade ago when she first read Choose Hope: Your Role in Waging Peace in the Nuclear Age. It opened her eyes to the gravity of the threat — and that there was something she could do about it! Indeed, she felt there was something she must do about it. Since then, her determination to wage peace in the nuclear age has informed her work as a student, researcher, elementary school educator, and most recently as a campaigner for the nuclear ban treaty in the US. Above all, she is an unwavering believer in the ability that each of us has to positively transform our environment. She also loves hiking, skiing, rock-climbing, playing with her dogs, and just about anything else that brings her outdoors!
Toby L'Esperance, Research and Advocacy Assistant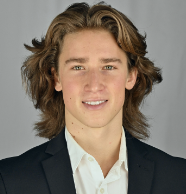 Toby L'Esperance is a Research and Advocacy Assistant for NuclearBan.US. He is a Junior at Trinity College pursuing a B.A. in Political Science, and serves as Vice President of H2Ope, which raises funds to build wells in Ethiopia. By working to get political support for the Treaty on the Prohibition of Nuclear Weapons, he hopes to keep humanity safe from its greatest threat.
James Kolb, Digital Campaigner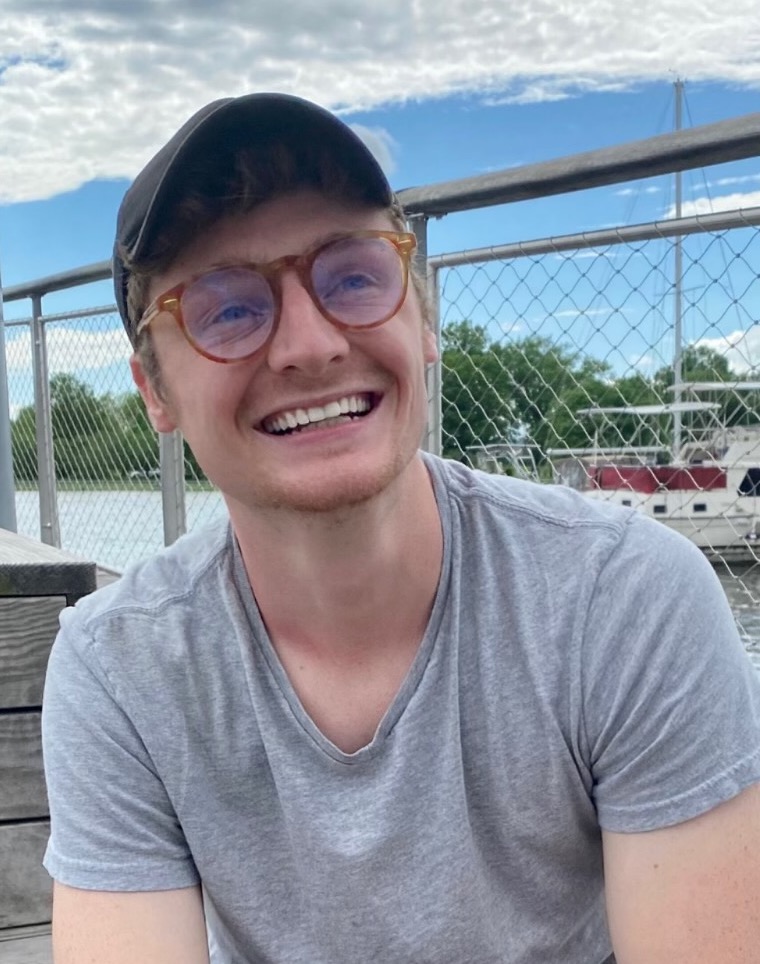 James Kolb is a Digital Campaigner at NuclearBan.US. After studying the realities and ramifications of the nuclear age as a history student, James became a passionate opponent of nuclear weapons and the nuclear industry. He has used his Geographic Information Systems (GIS) skills to develop several maps for NuclearBan.US, including one that has helped activists identify and communicate with their government representatives. Previously, James has worked on several GIS-based projects in various fields ranging from ecology and environmental science to public history and the humanities. He is currently the lead GIS Specialist for Hartford Bound, a University of Connecticut-based project that offers new visual narratives for understanding Hartford County's changing human landscape. He holds a B.A. in History from the University of Connecticut, minoring in Geography and GIS.
David Grant, Advocacy Associate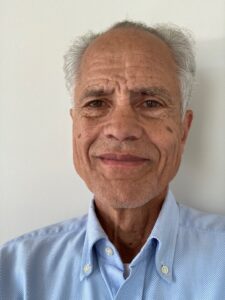 David Grant began holds a Master of Fine Arts from the Iowa Writers' Workshop. He has produced and directed television programs for PBS, volunteered with the Peace Corps in the Philippines, coordinated a soup kitchen in Seattle, served as a representative at the annual commemoration at Hiroshima. and published essays. He has been a prominent Vietnam War resister, a community organizer, and a homesteader. He served in leadership roles in Rural Southern Voice for Peace, International Fellowship of Reconciliation's nonviolence program, and Nonviolent Peaceforce. He has also written, edited, produced and directed literary and media projects. Some were for his own Common Lot Productions on the subject of expanding democracy's representational reach. To that end he helped organize the international conference "Democracy in the 21st Century" at the Library of Alexandria, Egypt.