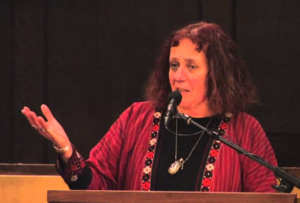 Jackie Cabasso, Executive Director, Western States Legal Foundation
Jackie Cabasso has been an activist in peace and environmental struggles since the late
1960s. As a consequence of her first trial stemming from an arrest while nonviolently
blocking the gates to the Livermore Nuclear Weapons Lab, she became the Executive
Director of Western States Legal Foundation in 1984, where today, she continues to
organize, speak, and write. Jackie has travelled widely and has spoken at events all over the
world. She is a "founding mother" of the Abolition 2000 Global Network to Eliminate Nuclear
Weapons and a National Co-convener of United for Peace & Justice. She has served as
North American Coordinator for Mayors for Peace since 2007.