2021 Peacebuilder Award
Massachusetts Peace Action 2021 Peacebuilder was presented to NuclearBan.US, recognizing our political, policy, and educational efforts to eliminate nuclear weapons and to shift the resources wasted on these weapons of mass extinction toward green technologies and other pressing human needs. Asha Asokan from NuclearBan.US accepted the award for the organization during the MAPA's Annual Celebration on September 18th, 2021.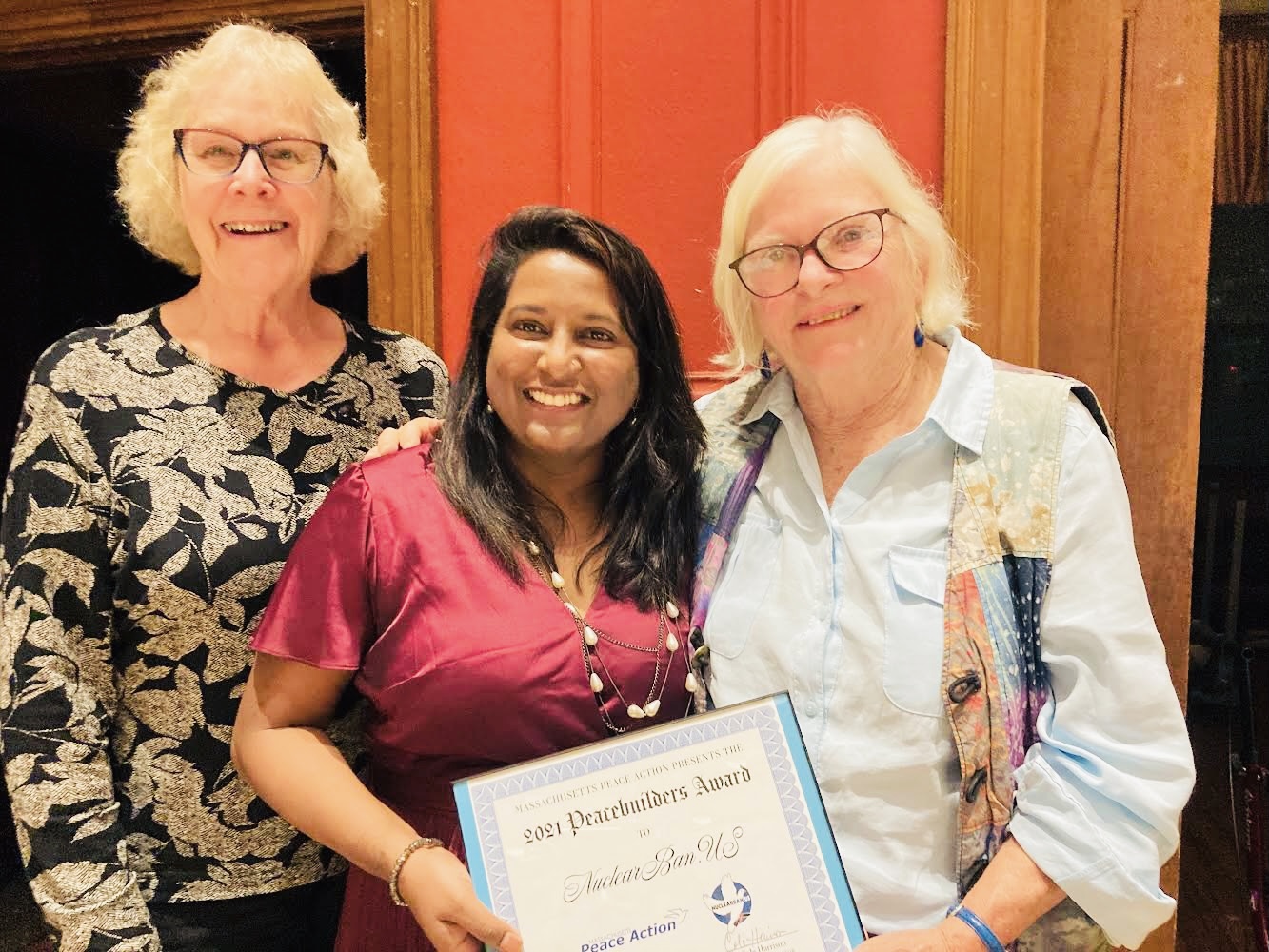 On behalf of NuclearBan.US, its founders Timmon Wallis, Vicki Elson, Board members, we want to thank MAPA for this recognition. Our vital work is possible only because of our dedicated volunteers, supporters, and well-wishers in different states. This recognition is for our dedicated work for a nuclear-free world. We need your support to continue our joint efforts in building a peaceful world.
Please donate to continue this vital work. Please visit our page DONATION PAGE.
If you have any questions, please contact [email protected]
Your support helps in building a peaceful world.
THANK YOU FOR MAKING YOUR DONATION TODAY